ACOUSTIC COVER SETS 
Having gigged around Wales and England for the best part of the last 20 years, Matt Blumberg is a very experienced and professional performer. Previous gigs include performances at Cardiff Arms Park, the Millennium Stadium, Cooper's field Sparks in the park, numerous pubs, clubs and music festivals, as well as hundreds of weddings and corporate events. Available to book for weddings / parties / private functions or pub / restaurant / hotel gigs with a choice of repertoires. Matt is just as comfortable singing you down the aisle and performing background numbers at smaller more intimate low key events and champagne receptions, as he is performing on a big stage in front of larger crowds at major sporting events, festivals or larger concerts ( Cardiff Blues / Glamorgan Cricket / Depot Cardiff / Sparks in the Park / many music festivals, pubs and clubs all over Wales and the West), getting your guests up dancing and singing along with a faster paced upbeat party set. 
Choose from a number of setlists, including: 
Party Classics (MOST POPULAR) - A mixture of the greatest pop singalong and up tempo party hits from the 60s - Modern Day. Includes hits from  Amy Winehouse, Oasis, Bob Marley, Queen, Robbie Williams, George Michael,  The Killers, Tom Jones, George Ezra and many more... 
The Mellow Collection - A collection of chilled out acoustic hits from the 60s - Modern Day. Perfect for a champagne reception at a wedding / chilled background music at a smaller venue / restaurant,  including hits from Lionel Ritchie, Bruno Mars,  Ed Sheeran, Paul Weller,  Noel Gallagher, the Beatles, Marvin Gaye, Jack Johnson, The Verve, Bob Marley  and many more... 
Other sets include - Soul / Indie / Rock / Classics - Please see music player below for examples. 
OR you can CREATE YOUR OWN UNIQUE SETLIST from Matt's full repertoire of over 800 songs from many different genres including soul and motown / ska and reggae / rock, pop indie and alternative.  With songs from the 1950s and 60s right up to modern chart hits from todays most popular artists. ( + £50 extra) (Full repertoire available on demand)  
OR  (*NEW) you can book an ALL REQUEST SET where Matt will allow your guests to choose their own songs from his full repertoire by scanning a QR code and texting song requests directly to him. ( + £50 Extra)
Song request - You can also ask Matt to LEARN a specific song  for your wedding / party / event. (+ £75 extra)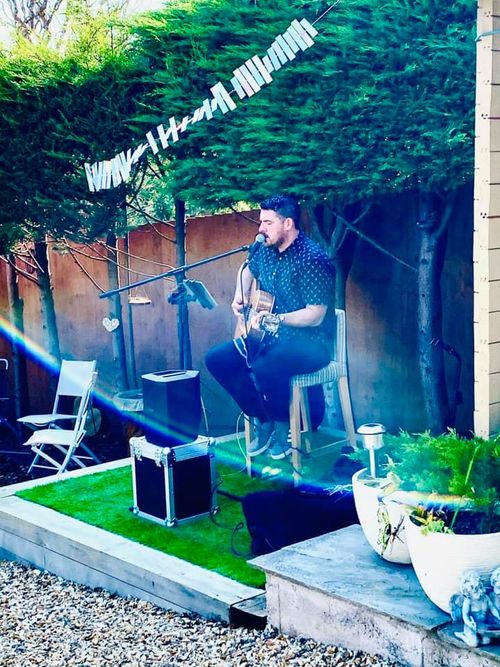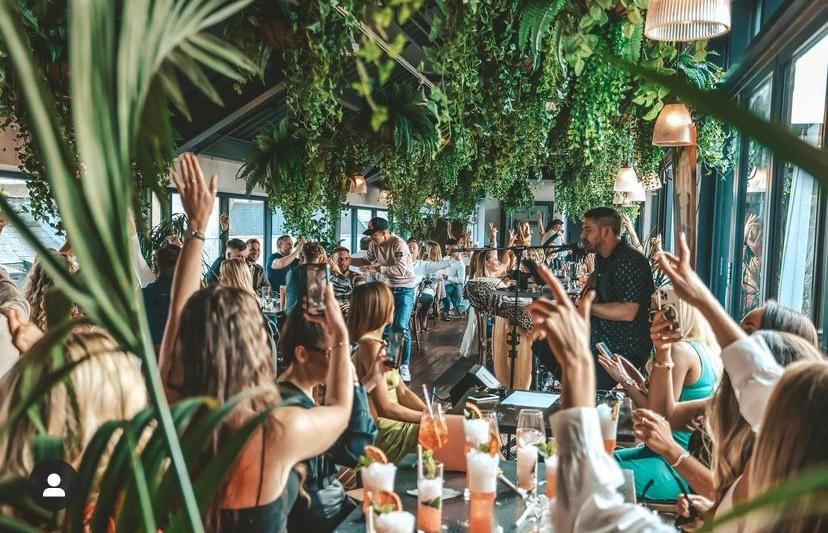 Testimonials + Demos
"Matt has a beautiful voice and everyone really enjoyed his laid back singing in the afternoon, it created a lovely atmosphere for our wedding guests. I can't recommend him highly enough!"   Dyfrig and Victoria Rees, Cardiff 
 "Thanks ever so much for making our wedding such a special day!"  Craig and Hayley Donovan, Barry  
"An awesome singer, brought the whole day to life." Sanj and Hannah Patel, Gloucester  
"What can I say!? WOW!! An incredible singer and very professional service, would highly recommend!"  
Jo and Matt Vinnacombe, Plymouth  
"We've hired Matt for a number of our after dinner events and his music always goes down very well." Tom Shanklin LS Media & Events / Genero 
0:00/3:42

0:00/2:12

0:00/2:10

0:00/4:30

0:00/2:40

0:00/3:14

0:00/2:22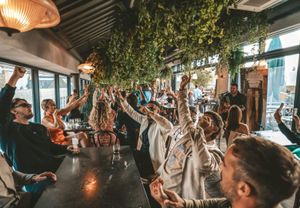 BOOK AN ACOUSTIC SET
Acoustic Set Prices vary depending on times / duration and location of gigs.
You can choose from any one of the setlists available above
OR 
For an extra fee you can completely design your own setlist from Matt's full repertoire (Available upon request)
With over 800 songs to choose from, in many different styles, you can pick your own bespoke setlist to suit your guests. 
Or (*NEW) book an ALL REQUEST set where your guests can choose their own songs by scanning a QR code. 
(Please see above for more information). 
We  also offer packages including DJ / Band / Extra Lighting + MORE. 
To get a quote for an acoustic set for your party / function
please call 07877137894 or CONTACT US via the website. 
Acoustic Duo sets also available - please Contact Us for a quote